When it comes to getting outdoors with the family and enjoying all nature has to offer, it's a fantastic opportunity to enjoy things like hiking, fishing, hunting, birdwatching, and even playing hide and seek (hopefully not with the local bears). What makes it all the more enjoyable is knowing you have a camp to come back to. And one thing that makes the campsite just a little more fun is knowing that what's for dinner, the most important thought of the day, isn't going to be a stressful one. Here is how camp cooking is made easier with a BEDSLIDE.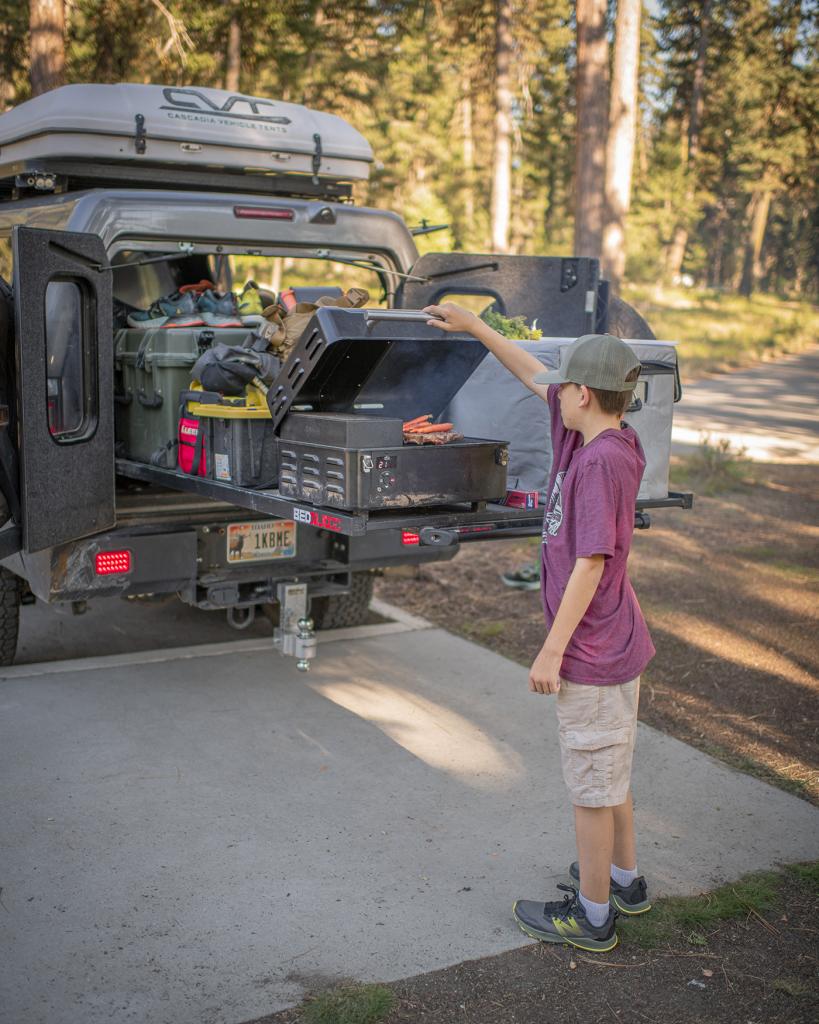 How to Organize Your Camp Gear
Since most of us are here as truck people, it's relatively safe to assume we all have a pickup (or maybe are considering one). If so, one of the the best ways to take advantage of the space in the bed of your truck, and to make getting to everything easier no matter your height, is to install a BEDSLIDE. Because of the ease of use, you don't even have to be very strong to get heavy objects out of the back of your pickup truck.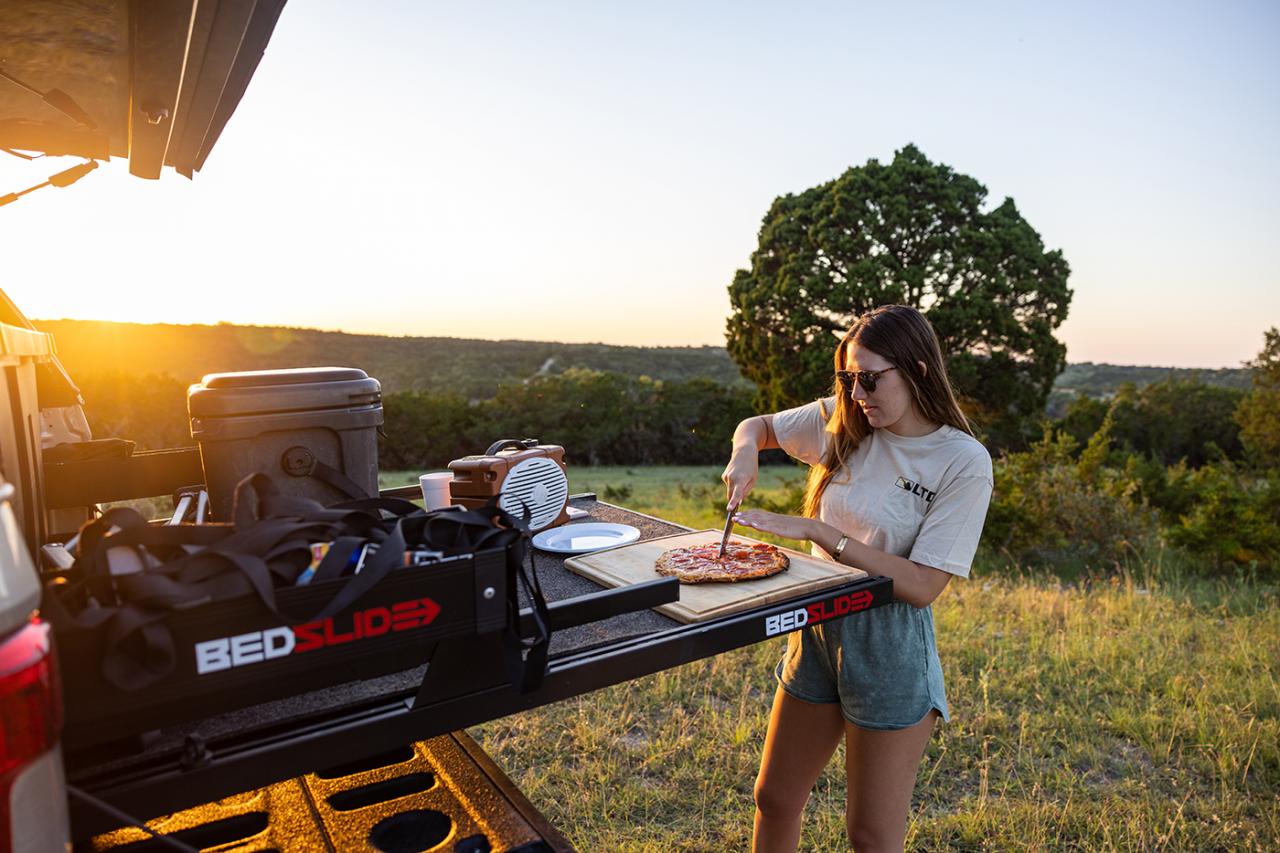 The great thing about a BEDSLIDE is that it helps get all the gear in bed of your truck out and at the ready with a simple pull. Another great thing about having one is that it also can work as a mobile deck or raised table for preparing things for a job or cookout. More recently, drone operators and drone pilots have been using the BEDSLIDE system to set up and even operate their drones from.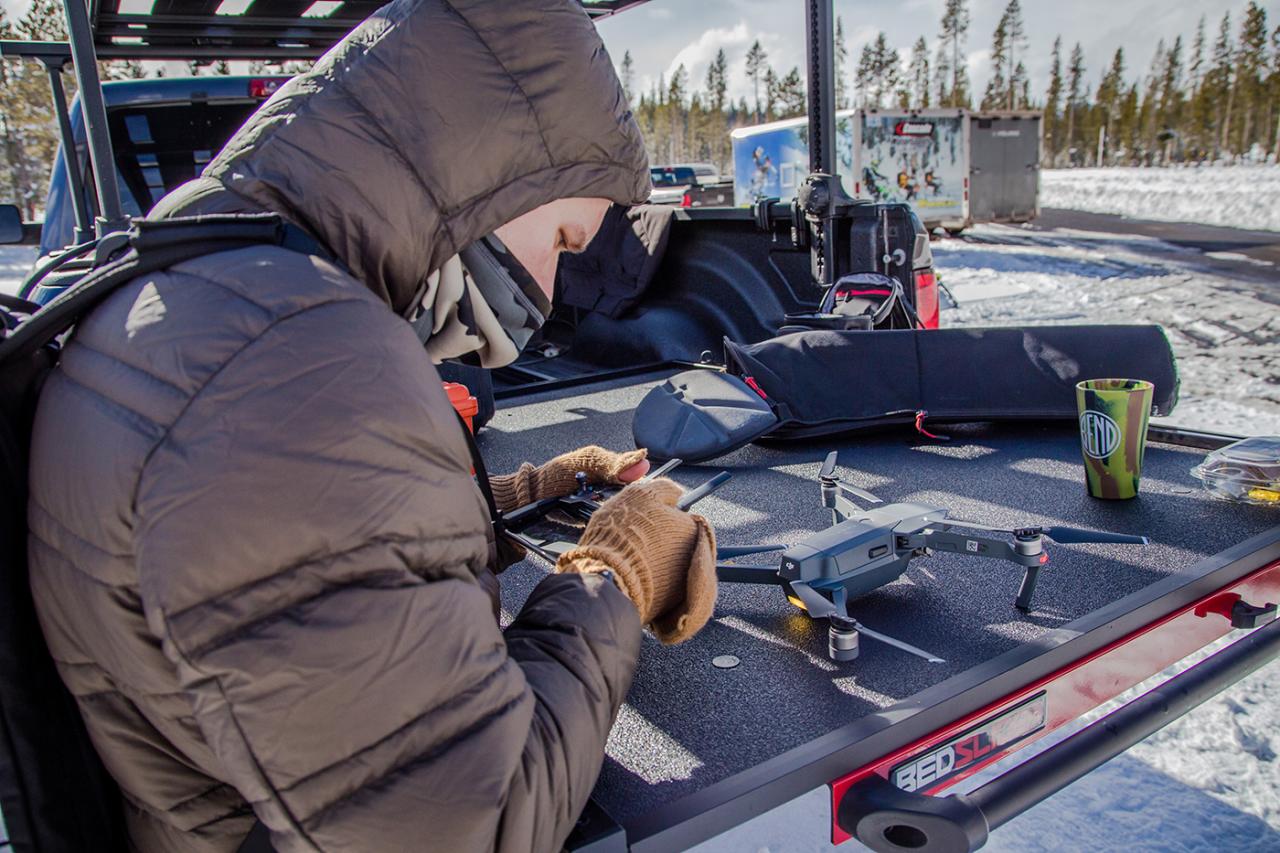 Types of Cooking on a BEDSLIDE

A major factor of taking advantage of the back of your truck at the campsite for the purposes of cooking is knowing the type of cooking you plan on doing. If you have kids and a larger camp site and are thinking larger meals will help everyone feel more comfortable, then using a Coleman or propane style cook top might be a great idea. This makes cooking things like potatoes, sausages, eggs, pancakes and the like possible.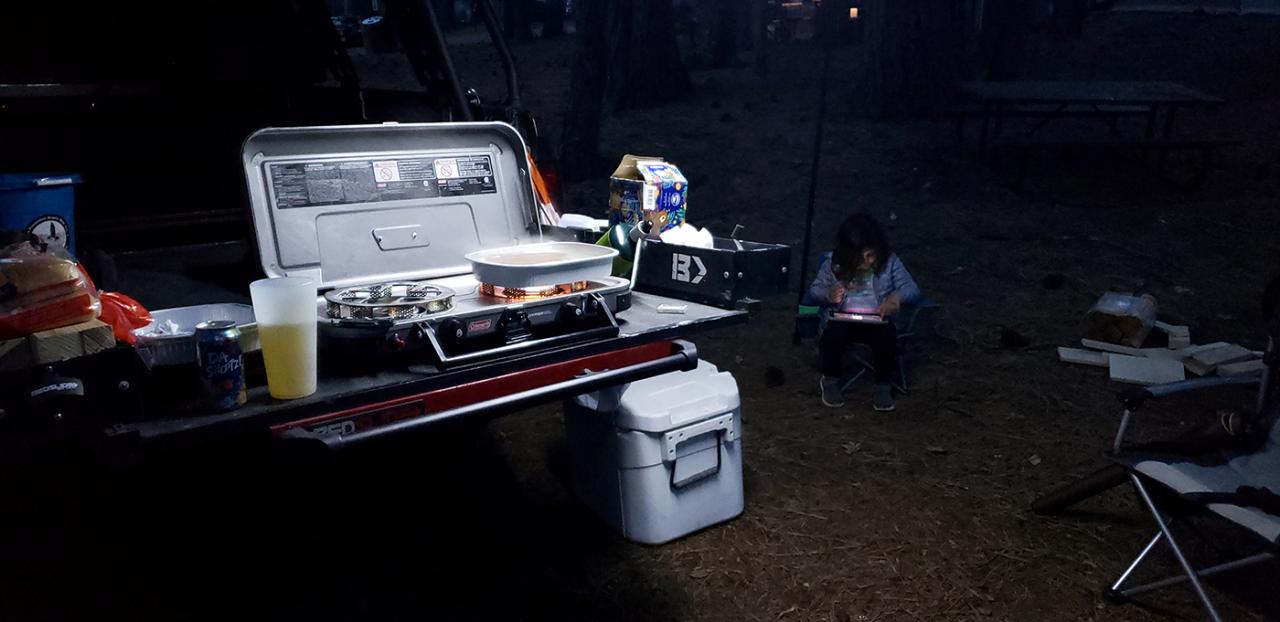 However, if you like to travel light in the cooking department, then something like a JetBoil will serve you best. This makes things like hot chocolate and coffee very easily. Along with that, dehydrated meals like those offered by Backpackers Pantry an obvious choice. These are easy to clean and take up very little space.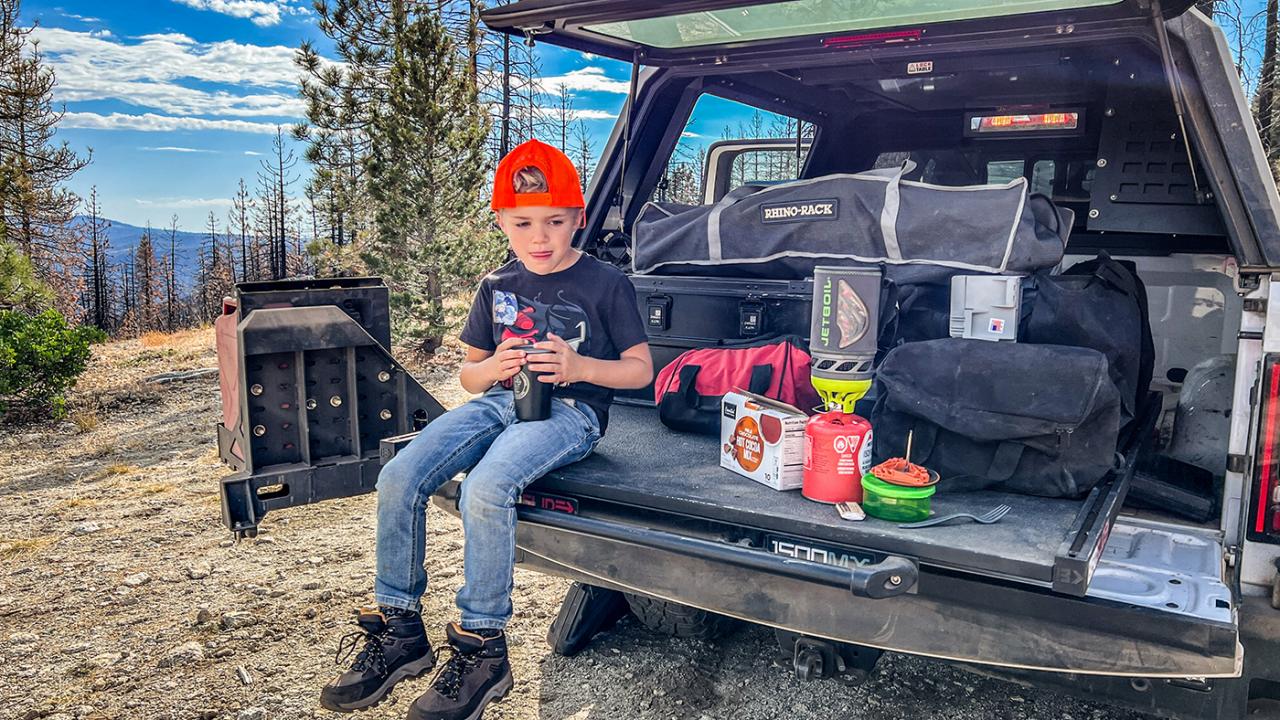 This of course doesn't mean you can't bring along the home style insta pot to keep your dinners while you're out on the trail. If you have a power supply, like a generator or a WAGAN Tech, then you can run your cooker pretty much anywhere your rig can go. This helps if you are looking for large, easy, and really flavorful dinners out in the wilds.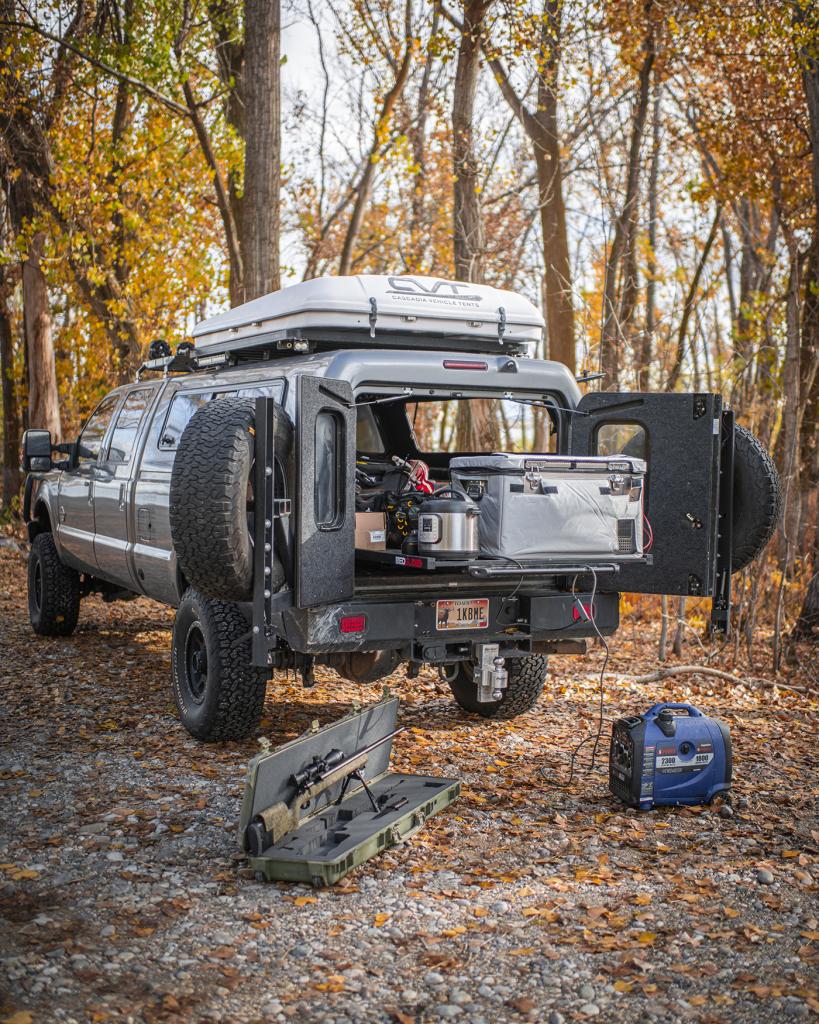 Creating the Tailgate Party

Another great thing about a BEDSIDE at camp is that it works essentially the same way a kitchen does in that everyone just seems to gather there. If you head out skying, fishing, or hiking with a group of friends, everyone just happens to gravitate to the back of the truck after the day is done. This is where you socialize, eat, drink (responsibly of course), and enjoy the camaraderie of the important people in your life.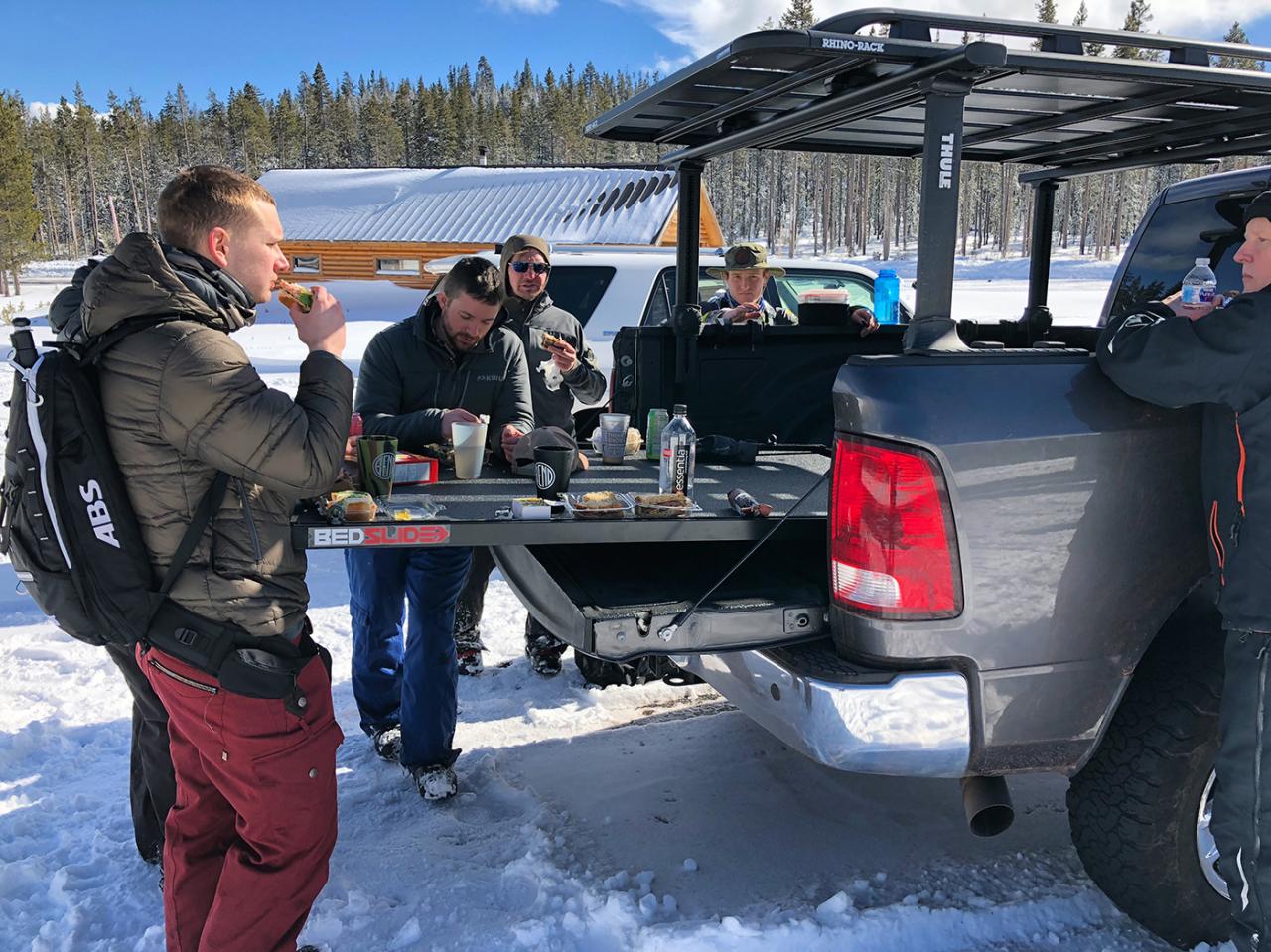 BEDSLIDE fits all sorts of vehicles
One thing we love about BEDSLIDE is that it works in so many different models of vehicles and even trailers. With a great amount of strength and capacity, ease of use, and durability in the elements, it's no wonder BEDSLIDE is the best truck upgrade for the beds of adventure trucks.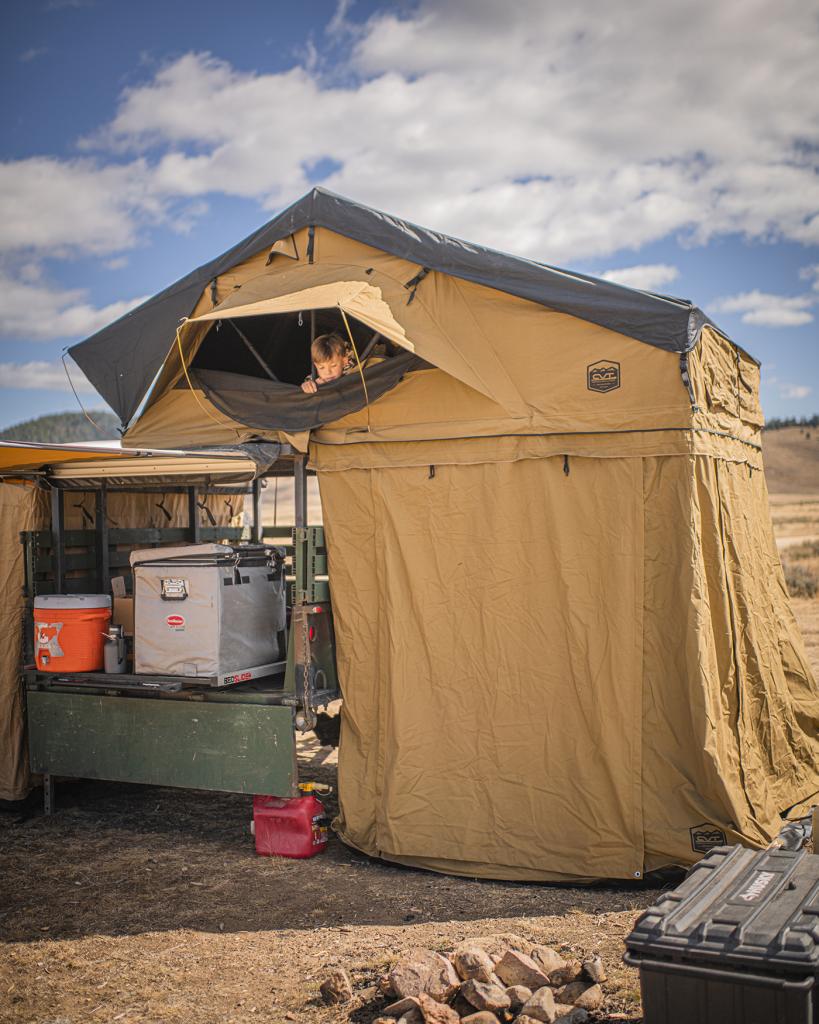 What would you cook on your BEDSLIDE?